The language of the "big luau"
The very-online vernacular of the Hawaiian-shirted paramilitary now stalking the streets nationwide.
Welcome to Fingers, a newsletter by me, Dave Infante, about drinking culture, being online, and beyond. If you're getting this email it's because you've signed up for one newsletter or another of mine over the years. If you don't want this one, by all means hit the unsubscribe link at the bottom of this email, and please accept my apology for intruding in your inbox. Sorry to bother you!
If you were forwarded this email and want to subscribe to future Fingers dispatches, smash this here button:
More about this project 

right here

. And also, holy shit—welcome to all the new subscribers who joined up since I published my

first edition

a week ago. You stay safe out there, y'hear? Alright, let's get to it.
---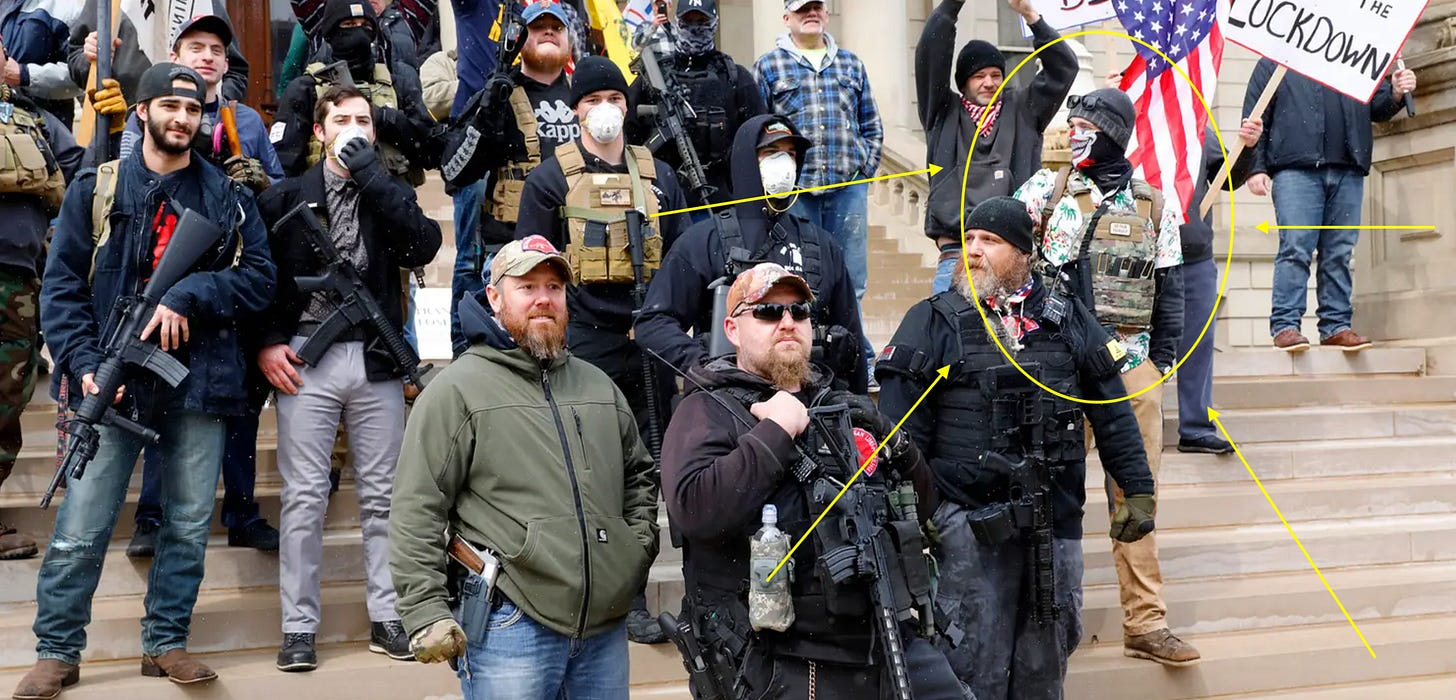 A boogaloo boi, or boojihadeen, on the steps of Michigan's statehouse in April. I added the shitty arrows. Note the Hawaiian shirt.

Source
A few weeks ago, I published a story in MEL Magazine about the curious overlap between White Claw hard seltzer and America's hardcore gun-rights paramilitary types. Here's the nut graf from that piece:
In certain corners of the gun-owning internet, "ain't no laws when you're drinking Claws" functions as a Molon Labe for militant millennial males who are as taken with the hard seltzer's effervescent low-carb wiles as they are with alt-right lingo and maybe-serious-maybe-not jokes about political violence.

But why have strapped, shitposting, self-avowed "autists" taken up an effeminate mainstream malt beverage as their drink of choice?
It took me a long time to hazard an answer to that question, partially due to the fact that the online community on which this story is focused, reddit's r/weekendgunnit forum, speaks in the heavily ironized, slang- and cognate-heavy vernacular of the alt-right. That shit is simply not very easy to parse for normies like you and me!
Considering the absolutely nightmarish horror show our nation has become/has always been/etc., the online paramilitary has increasingly turned up offline, toting their assault rifles and tactical vests to the steps of statehouses across the country to protest governors' stay-at-home orders.
More recently, with protests over George Floyd's murder putting people in the streets across the country and police doing apparently wanton violence against American citizens, these guys are out in force, supposedly looking for opportunities to co-opt the chaos to spark a broader conflict.
It's very good and cool shit, and you should expect to see more of these "boogaloo boys" (also: "boog bois," "boogs," etc.) IRL this summer as the pandemic rages on and the American experiment crumbles apace.
So you may as well get familiar with how they talk. Some of the terms I became familiar acquainted with in my months-long reporting on this subculture (and their rough definitions as far as I can tell):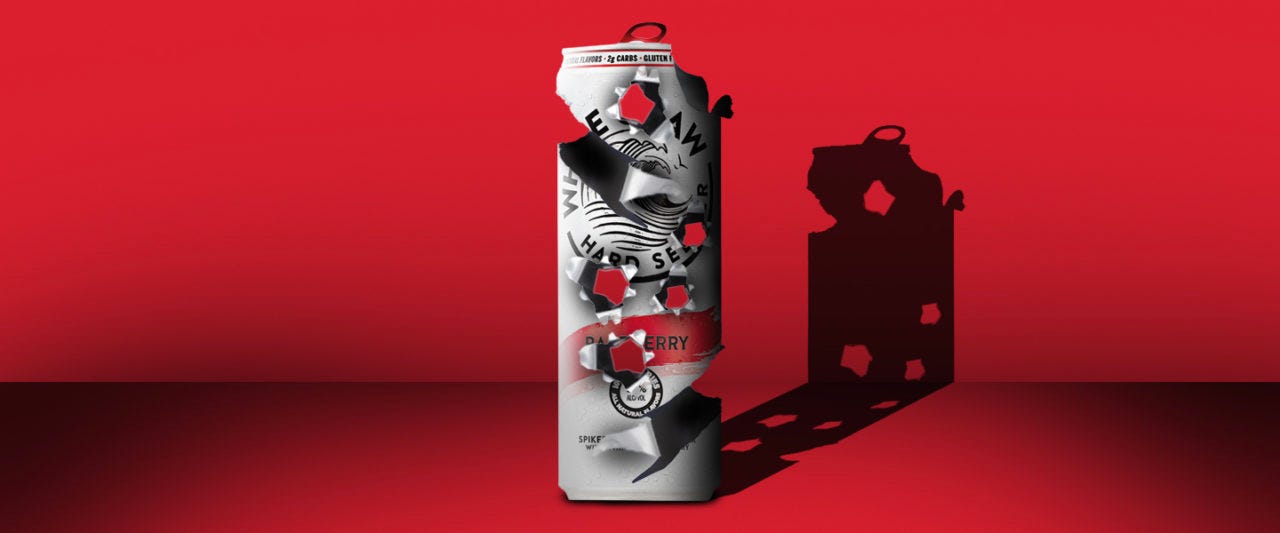 The excellent art that ran with my MEL Magazine piece. I believe it was by designer Sam Dworkin.

Source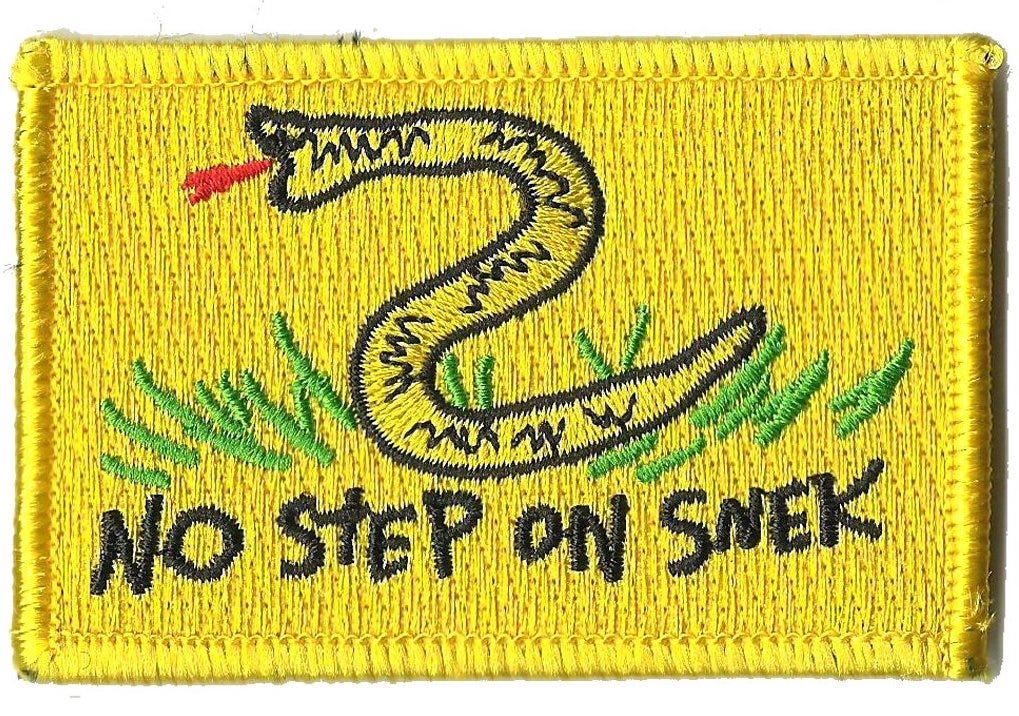 A popular tactical patch amongst the boogaloo crew. Boogacroo? My brain hurts.

Source
---
Quick Update From The Pool Party
Last week, I wrote about the intergenerational horror stories of American suburbia, and private pools, highlight (among other things) that jaw-dropping footage from a crowded Memorial Day Weekend pool party at the Lake of the Ozarks.
A day or two after that newsletter hit inboxes… well, I guess we all saw this coming. If I were a New York Post headline writer, I might go with: "POOL PARTY GOES VIRAL… AGAIN." But Fingers is a family newsletter (it's not), and that sort of innuendo simply shan't stand (it shall.)
---
Thanks for reading! If you have a friend you think would enjoy this piece, please forward it to them and encourage them to sign up for future editions:
All comments, questions, lavish praise, and vicious criticism on Fingers can be sent to 

dave@dinfontay.com

.